These works of art are all designed and made by hand in Ukraine by our Artist Anatoli Balukh. These were custom requests by our customers and works done by Anatolli in Ukraine and throughout Europe. If interested in making a purchase or inquiring about a custom design CLICK HERE for order information.

Icon of the Holy Virgin and Christ. 2003 Recreation of a vandalized 1930's stained glass window from a family owned chapel. With only a tiny picture of the window in the background of a b&w photo and photos of the mangled remains, Anatoli recreated the original window to even greater brilliance.
Click on the Image to return to the thumbnail pages.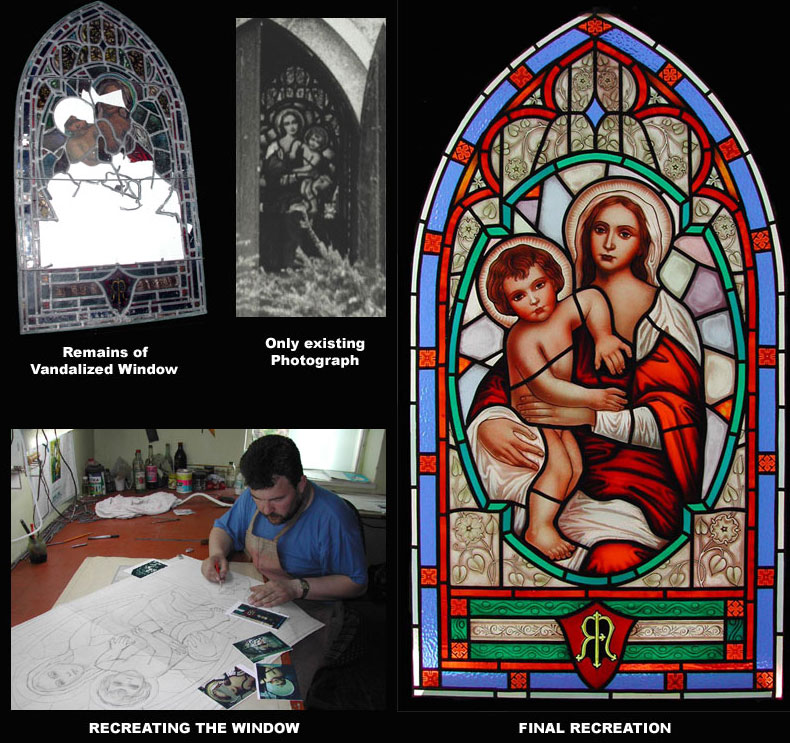 Virgin & Christ
Restoration