These works of art are all designed and made by hand in Ukraine by our Artist Anatoli Balukh. These were custom requests by our customers and works done by Anatolli in Ukraine and throughout Europe. If interested in making a purchase or inquiring about a custom design CLICK HERE for order information.

Christian Familiy Living Center 2001 North Topsail Beach, North Carolina Aprox Size 32 inch x 24 inch Our Lady of Guadalupe Icon
Click on the Image to return to the thumbnail pages.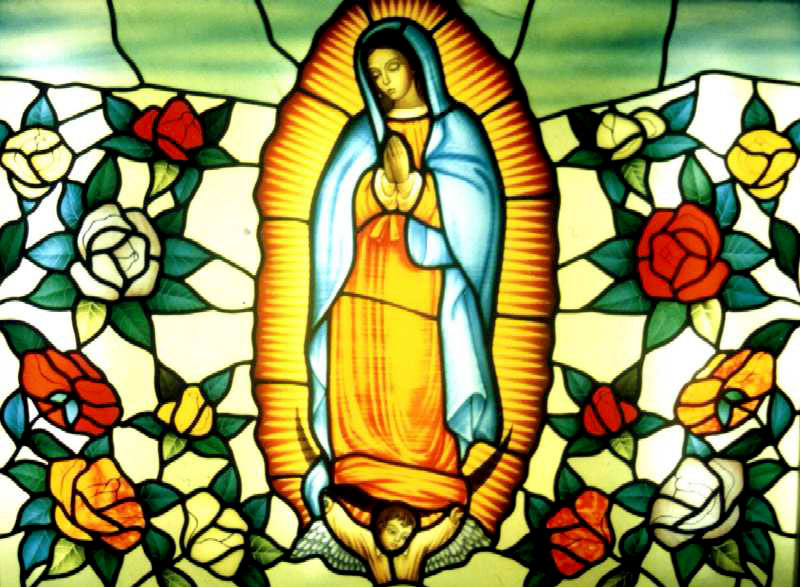 Lady of Guadalupe